A satisfying, frosty cold coffee is a fantastic treat to enjoy on a hot day. This step by step photo iced coffee recipe is a classic for making perfectly sweet, creamy and frothy blended iced coffees, just like in your favorite coffee!
About This Recipe
Icy cold coffee is simply the best beverage to enjoy on a hot summer day. Even though I tend to be more of a tea drinker, I do love a good cup of coffee occasionally – and this cafe-style blended coffee drink is my favorite!
Similar to what you find at nearly every local coffee shop, this shake-like cold coffee recipe is made with sugar and milk blended together with ice. It creates a refreshing and rich beverage, with a delightfully frothy layer on top.
The taste is like a lighter Frappuccino or frappe – but you can add flavored syrups to recreate nearly any blended iced coffee flavors.
I have used instant coffee powder to make this a quick and easy recipe. However, you can also make delicious cold coffee using traditionally brewed Filter Coffee or espresso. Prepare your drip coffee or espresso per usual, and allow it to cool before using to make icy blended coffee shakes.Step-by-Step Guide
How to Make Cold Coffee
Make Coffee Mixture
1. Firstly, add 1 tablespoon of instant coffee to a bowl. If using brewed filter coffee or espresso you can add ¼ cup directly to the blender jar.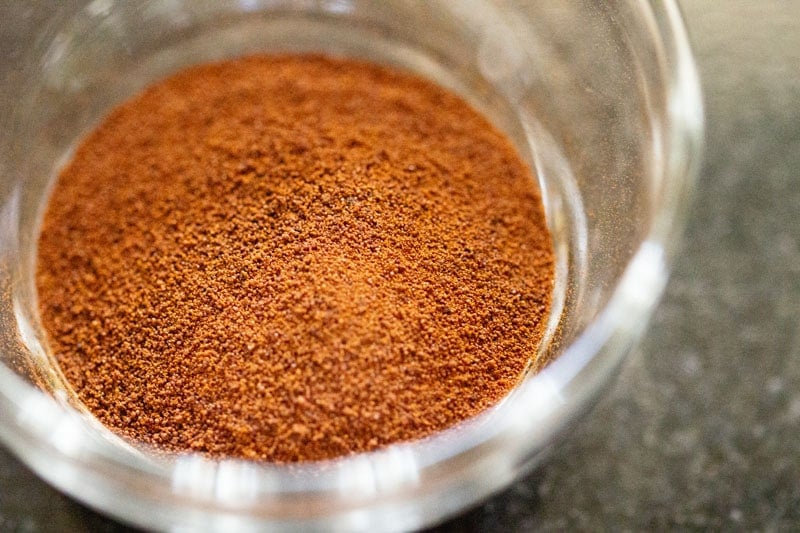 2. Add ¼ cup of warm water (not hot) to the instant coffee. Stir and mix very well.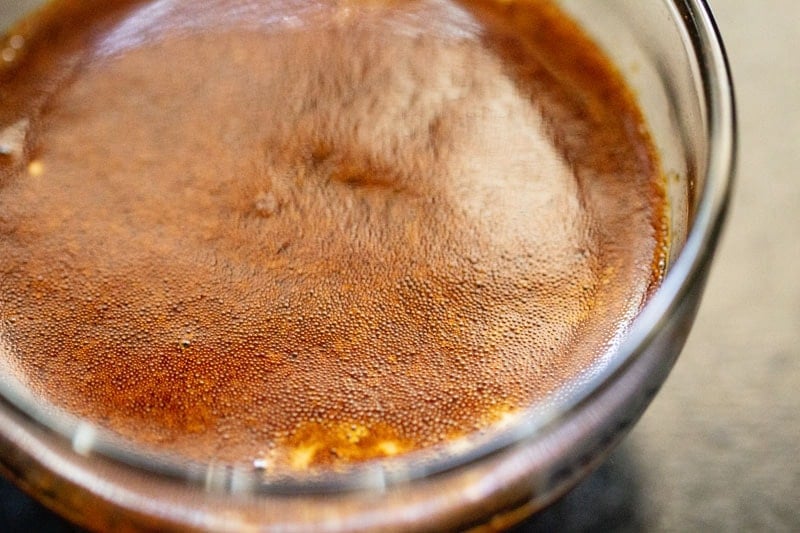 Blend Coffee Concoction
3. Add the coffee solution to a blender jar.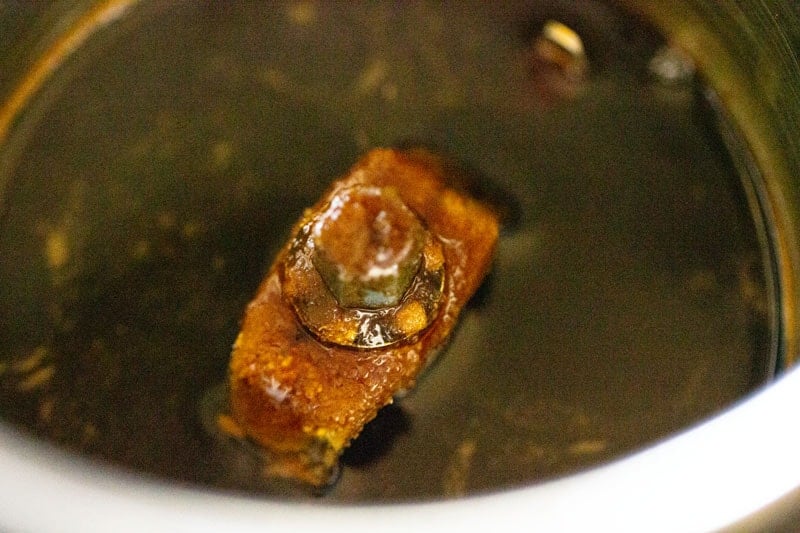 4. Next add 3 to 4 tablespoons of sugar.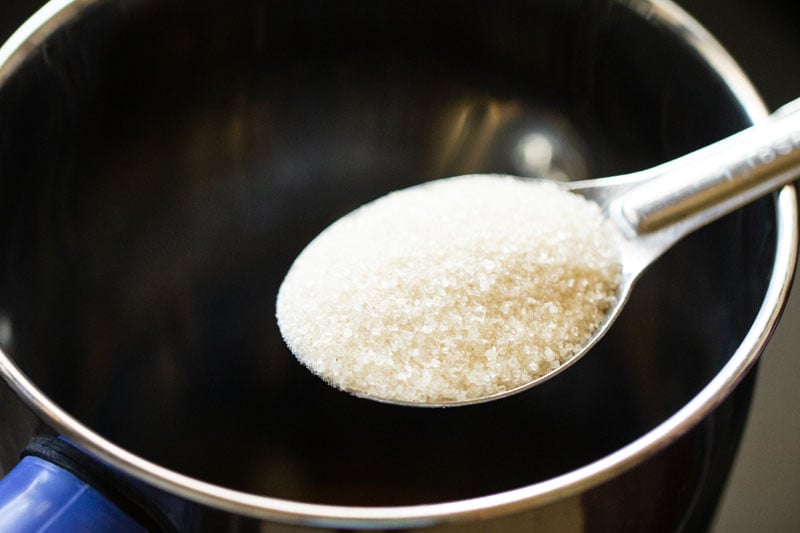 5. Blend for a minute or until the coffee solution becomes frothy and the color fades to a lighter shade of brown.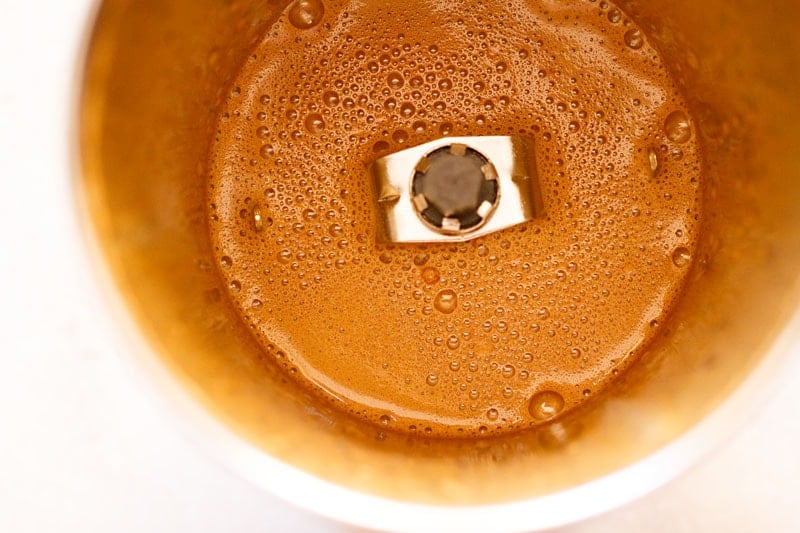 Make Iced Cold Coffee
6. Add 6 or 7 ice cubes. For a thicker blended cold coffee use just 2 to 4 cubes of ice.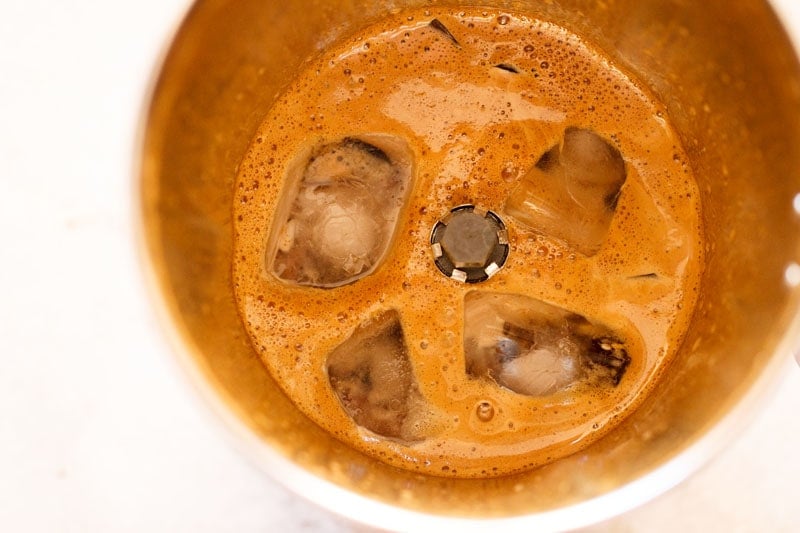 7. Then pour in 2 cups of chilled milk (500 ml). To make this recipe, I used whole milk. See FAQs below for low fat cold coffee tips.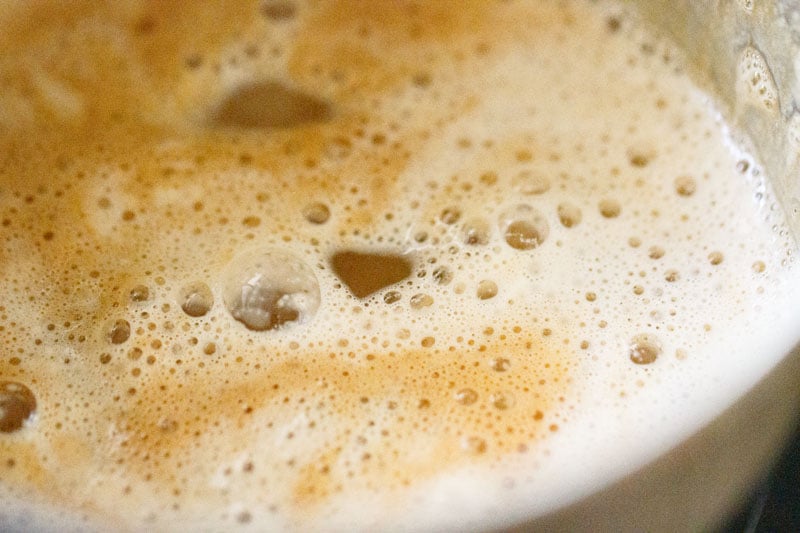 8. Blend once for again just a few seconds, until everything is mixed well and you get a nice frothy and foamy layer on top.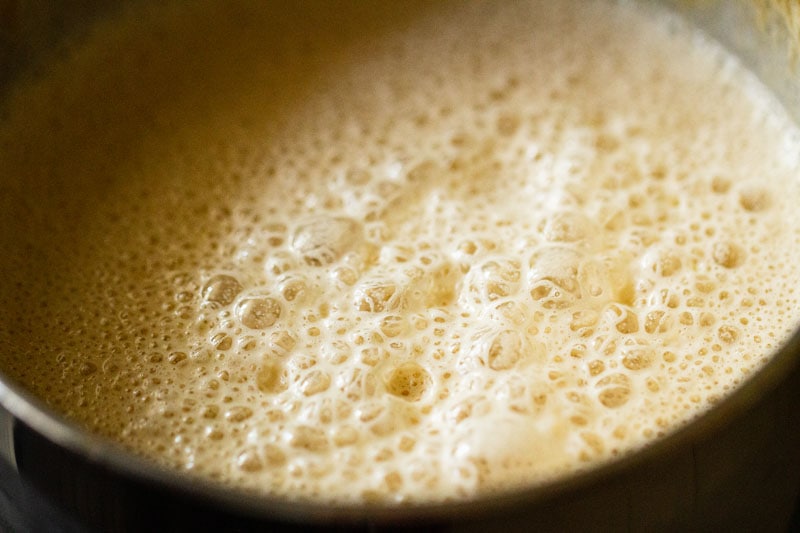 9. Pour into tall glasses and serve cold coffee immediately. The frothy top layer will settle into the beverage as it sits, so it's best to enjoy blended iced coffee right away.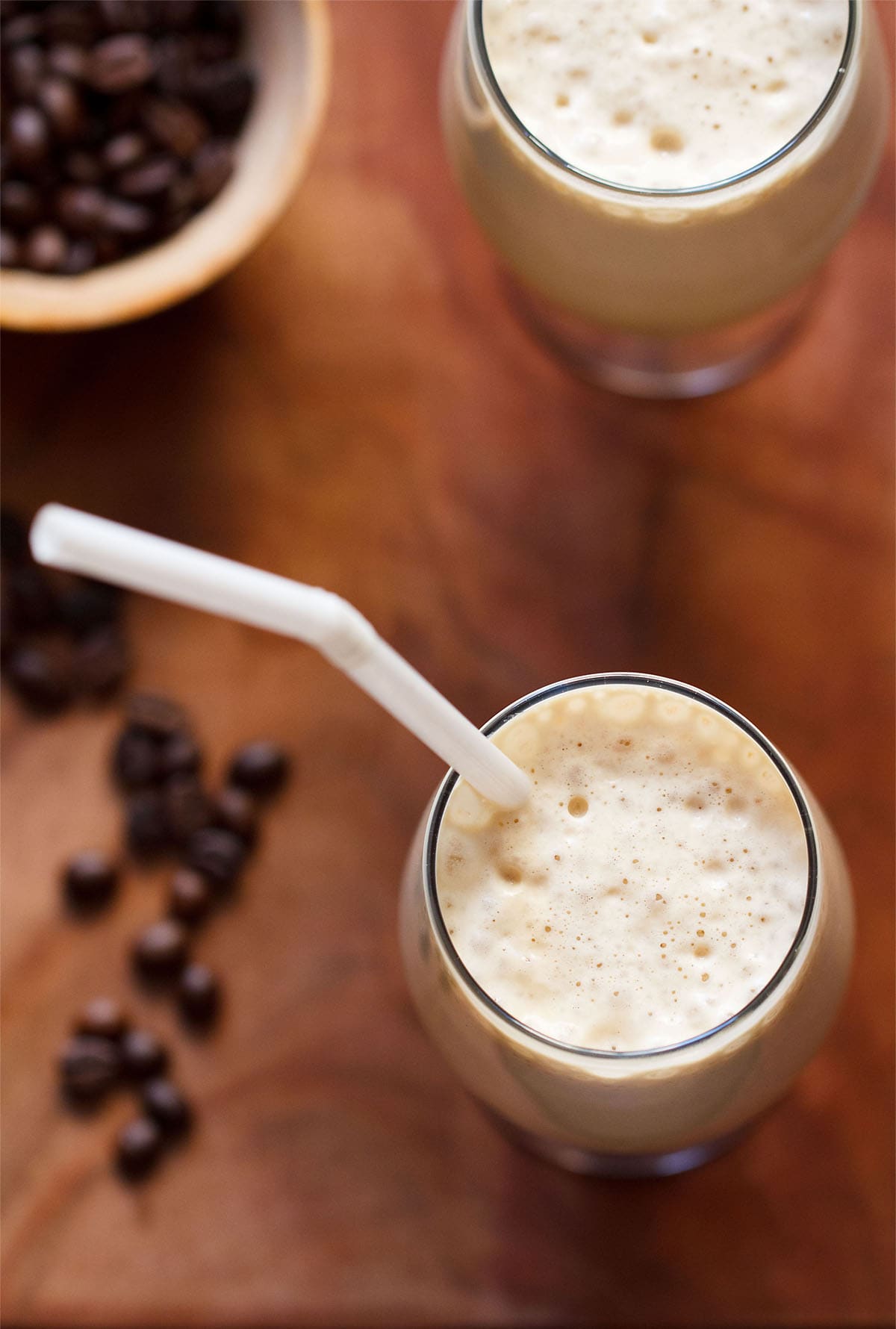 Tips
Expert Tips
Coffee: Make use your favorite brand of instant coffee. The instant coffee can be finely ground or in granules.
Sweetener: Add your preferred sweetener. I always add raw sugar but you can experiment with various types of sugar like palm or coconut sugar or sweeteners like maple syrup or honey.
For a stronger coffee flavor: If you prefer a stronger and slightly bitter taste in your cold coffee, increase the amount of instant coffee to 1.5 or 2 tablespoon.
Creamy consistency: Include about ¼ cup of light or whipping cream while blending to make your cold coffee rich and creamy. You may need to add some sugar if you include cream. So do check the taste after the coffee is blended and add more sugar as needed.
FAQs
How can I make a richer cold coffee milkshake?
You can swap the ice cubes for a scoop of vanilla ice cream to make a thicker and creamy milkshake-like cold coffee.
Use skimmed milk or your preferred low fat milk. If using skimmed milk or low-fat milk, then just reduce the ¼ cup water to about 2 to 3 tablespoons.Can I make this a vegan cold coffee recipe?
Yes, you can. Substitute your preferred plant milk, such as almond milk, oat milk, or soy milk to make a vegan-friendly blended iced coffee shake. Do note, however, that your cold coffee will likely not be quite as rich and frothy as versions made with dairy milk.How do I make a flavored blended cold coffee drink?
Feel free to add a 1 ounce shot (2 tablespoons) of your favorite flavored syrup to the recipe. You can make a vanilla, hazelnut, or amaretto coffee shake – whatever you like! For a chocolate mocha cold coffee, add 1 tablespoon of cocoa powder or chocolate syrup before you blend for a second time.Can this recipe be doubled?
Yes! As written this recipe yields approximately 2 beverages that are about 8 to 10 oz each. You can double ingredients for larger drinks or more servings.